About Us
About Wendy
Wendy has been a complementary practitioner since 1993, working for the NHS and teaching complementary therapies in Redditch and Worcester for Worcester Education Authority. Wendy is fully qualified, licensed and insured in all the therapies she practices.
Wendy Kaye Hooper
Lic Ac, MBAcC
Our Treatment Room
All treatments are carried out in our special air conditioned Treatment Room, pictured below, with its modern decor, bright ambiance and relaxing atmosphere.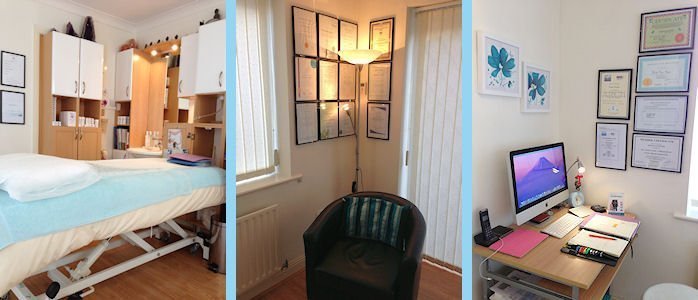 Wendy Hooper provider of Acupuncture.
Based in Redditch, Worcestershire, and covering the
Warwickshire, West Midlands, Bromsgrove, Studley, Alcester, Solihull, Stratford, Evesham, Worcester and Birmingham areas.
Copyright © 2006-, Wendy Kaye Hooper
ICO ZA171949
Website by Arrowscape